Attention Writers! If you haven't heard, The Kindle Book Review is proud to announced the Winners of 2013 Best Indie Books. Each winner has earned cash and prizes exceeding $900 from The Kindle Book Review and these awesome sponsors!
If you know any of these authors, take a minute and congratulate them on their social media. They'd love to hear it.







Winners receive $300 cash courtesy of The Kindle Book Review ($250) & Digital Book Today ($50)!


-

Kindle Boards

: $50 group-wide promotional credit via a post announcing winners.
-

Kindle Nation Daily

: $179 group-wide promotional credit/announcement. + a free BookGorilla promo!


CONGRATULATIONS WINNERS!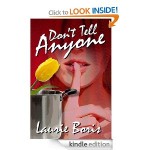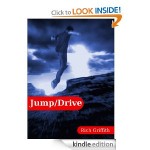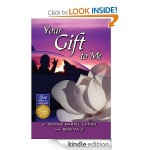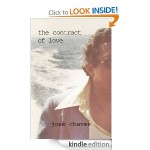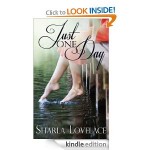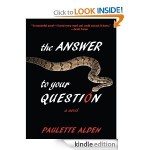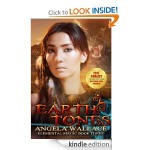 Check out the Full List, including Winners, Top-5 Finalists, and Semifinalists:
Suspense/Horror: Top-5 Finalists
The Dying of the Light: Interval
by Jason Kristopher
The Liminal Man
by Todd Keisling
I, Zombie
by Hugh Howey
I Hope You Find Me
by Trish Marie Dawson
Short Fiction: Top-5 Finalists
Scream if you Wanna Go Faster by Wade Beauchamp
Grimsley Hollow - Eve of the Beginning by Nicole Storey
Just Looking by Jianna Higgins
The Xmas Christmas Grandma Ran Away From Home by Nancy Warren
Non-Fiction: Top-5 Finalists
Lunch With Charlotte by Leon Berger
Run, River Curents by Ginger Marcinkowski
Same, Same by Doug Smith
A Father's Angels by John Waldron
Romance: Top-5 Finalists
Sierra
by Taylor Dean
Scent of Triumph
by Jan Moran
Eternally Yours
by Gina Ardito
Still Waters
by Misha Crews
Mystery/Thriller: Top-5 Finalists
Tin God
by Stacy Green
Camera Obscura
by Rosanne Dingli
Identity Theft
by John Abramowitz
A Bullet for Carlos
by Giacomo Giammatteo
Young Adult: Top-5 Finalists
The Truth About Letting Go by Leigh Talbert Moore
Watch Me Disappear by Diane Vanaskie Mulligan
MORE by T M Franklin
Silver Majesty by Lea Carter
Literary Fiction: Top-5 Finalists
The Wedding Shroud by Elizabeth Storrs
The God Gene by Jaymie Simmon
The Warsaw Conspiracy by James Conroyd Martin
Spirited Away by Maggie Plummer
Sci-Fi/Fantasy: Top-5 Finalists
The Descendant
by Kelley Grealis
Jack James & The Tribe of the Teddy Bear
by John Wright
The Trickster's Totem
by H.B. Bolton
PSIONIC Book 1: Wild-born
by Adrian Howell
Congrats Winners!